"

Piano lessons with Kristen are really fun and I always look forward to my lesson day"
— Evie, age 7
Frequently Asked Questions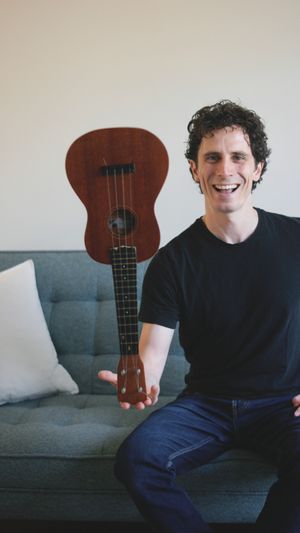 - What is the right age to start music lessons?
I accept students at any age starting at 4 years old and up. For infants and toddlers under 4, I suggest looking into group programs that encourage them to explore their innate musicality in an age-appropriate way.
- Do I need my own instrument?
Yes. In order to progress, regular practice at home is essential. For guitar and ukulele students, you will need to bring your own instrument to your lessons. For the beginner, there are lots of budget-friendly options to get started on an instrument and I would be happy to give some suggestions about what would be a good investment for you.
- What musical styles do you teach?
I have experience across multiple genres in both guitar and piano. Whether you are interested in classical, jazz, pop, rock, folk or something else entirely, I will gladly explore your musical interests with you. Along the way, we will learn the fundamentals of music that are consistent across styles that will empower you to express yourself through sound.
- Do you teach students to read music, or learn by ear?
Both! My approach is to develop my students' capacity to "speak" music in a way similar to how they speak their own language. That includes ear training, improvisation, creation, reading and writing music.
- Can you help my child prepare for exams with the Royal Conservatory of Music?
Yes. Having completed my Grade 10 exam while still in high school, I am familiar with the RCM repertoire. I like to supplement the RCM curriculum with theory, chording and improvisation training that contribute to fluency in various musical styles.
"

Music was a special part of my childhood that I was excited to share with my children. The flexibility of online/virtual piano lessons with Kristen can't be beat. It's been exciting to see my kids progress in musicality with Kristen's help."
— Adam, parent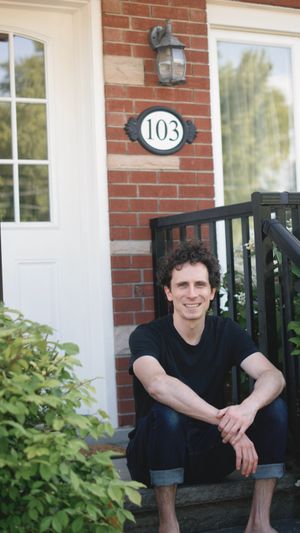 - Where are lessons held? 
I teach in-person lessons out of my home studio in the north end of Guelph. Lessons are also available online for students from anywhere in the world! 
- What are songwriting lessons like? 
Songwriting lessons - like all my lessons - are tailored to suit the student. That could mean you've always wanted to write a song and don't know where to start, or you've been writing songs for some time and want to hone your craft. Ideally, songwriting students have some prior musical experience - however rudimentary - on an instrument they can use to accompany themselves. 
- Do you offer group lessons? 
I do not offer group instruction in any one instrument, however, I am in the process of developing content for a few different group music experiences. Stay tuned! 
- What opportunities will students have to perform? 
Music is a gift that is meant to be given! Students have the opportunities to share their gifts in local festivals (Kiwanis, etc.) as well as through formal and informal studio-wide gatherings. 
- I am concerned about the health and safety of my child. How will you prioritize their well-being? 
Being a parent myself, I know that this is paramount.  I provide a current police record check (including vulnerable sector screening) to all parents upon request and welcome you to be present in the studio during the lesson.
"

Knowledgeable, experienced and enthusiastic! Kristen has found an epic way to teach piano in a fun and interesting way that keeps my daughter excited for the next weeks lesson! "
— Travis, parent
JOIN THE WAITING LIST BY FILLING OUT THE FORM BELOW